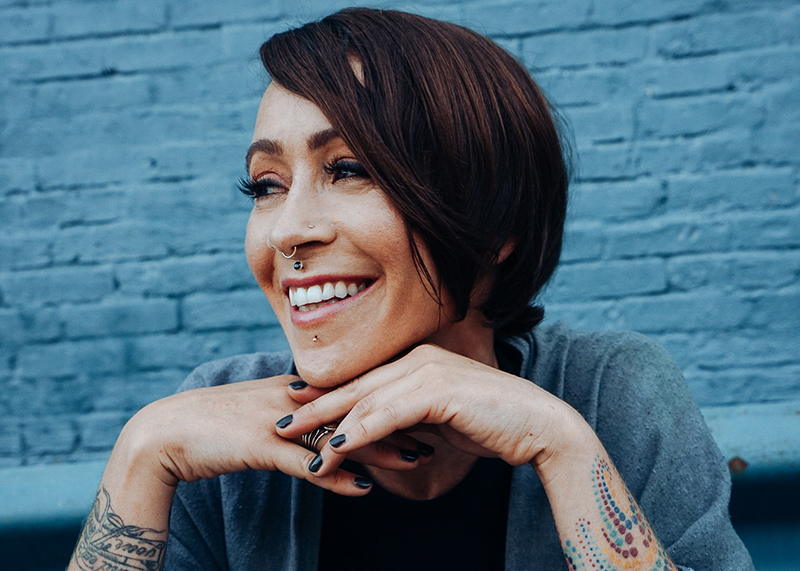 Meet Katie
The designer and proprietor behind Unalome Designs: Katie Egan.
Through her work, this wild one strives to satisfy her insatiable urge to create fanciful garments that are completely unique and filled with positive intention. Her drive is born from a desire to stand out from the crowd and celebrate creativity and humanity's uncanny ability to differentiate. All the while maintaining the deep vein of connectivity between each and every one of us.
Katie has walked a long and winding road. From her experience as a pre-teen seamstress within the the family business, to her schooling at Fordham University, to her 2 year 30 festival tour, selling her unique designs under the brand—'Gypsy Glad Rags.' As a young girl, Katie watched her aunt and her mother create thousands of ties and aprons for local restaurants. Barely 10 years young, she would assist where she could; snipping ends, cutting patterns and eventually tackling production on the machines. It wasn't until Katie's preparation for her virgin trip to Burning Man that she fully realized the potential behind the various stitches that she had learned as a young girl. She reached into the confines of her mind and was able to apply this basic skill set to help her create her wildest dreams!
Katie adores fabric. She loves to smell it, touch it, drape it over things and turn it into wild pieces of clothing for her kindred spirits to frolic in. She trusts the process. Katie understands the need to go with the flow, to accept the ups—and downs—which often times accompany the creative process. She truly adores her craft and is over-the-moon excited to present Unalome Designs to the world.